Back to School Essentials for the Kids
16/08/2022
Image via @AlegraMedia featuring
the LHW Adventurer Bucket Hat in Panda Pop 
Summer can feel endless at the beginning, with long warm days and all the opportunity for sun and adventure stretching ahead of you. Suddenly you turn around, you only have a few weeks left, and it's time to start getting organised for the impending start of term!
Whether your little ones are beginning school, nursery or going into a new school year, we've put together top tips for new school starters, and some of our favourite back to school essentials to keep them looking too cool for school! 
A water bottle is an absolute must when starting nursery or school, and we love this gorgeous sage number from Liewood! When choosing a water bottle, test it for leaks and that your little ones can easily use it and secure it. 
We love that this water bottle is foldable, which collapses when empty to cut down on storage space needed: a bonus for anyone else who deals with an avalanche when they open their kitchen cupboards! 



These personalised bottle bands can stretch to fit a wide range of bottles, so are perfect for starting school and ensuring no bottles get lost. 

TOP TIP: you can use just your surname and an identifiable icon, that way the bottle band can be used for anyone in the family. 
Starting School by Janet & Allan Ahlberg via Blackwells  
If your little one is starting school for the first time, preparing them for what to expect can take many different forms: a great starting point can be a book for them to refer back to. Janet and Allan Ahlberg's children's books are classics for a reason (hello, Jolly Christmas Postman!) and the comforting illustration is sure to be a winner.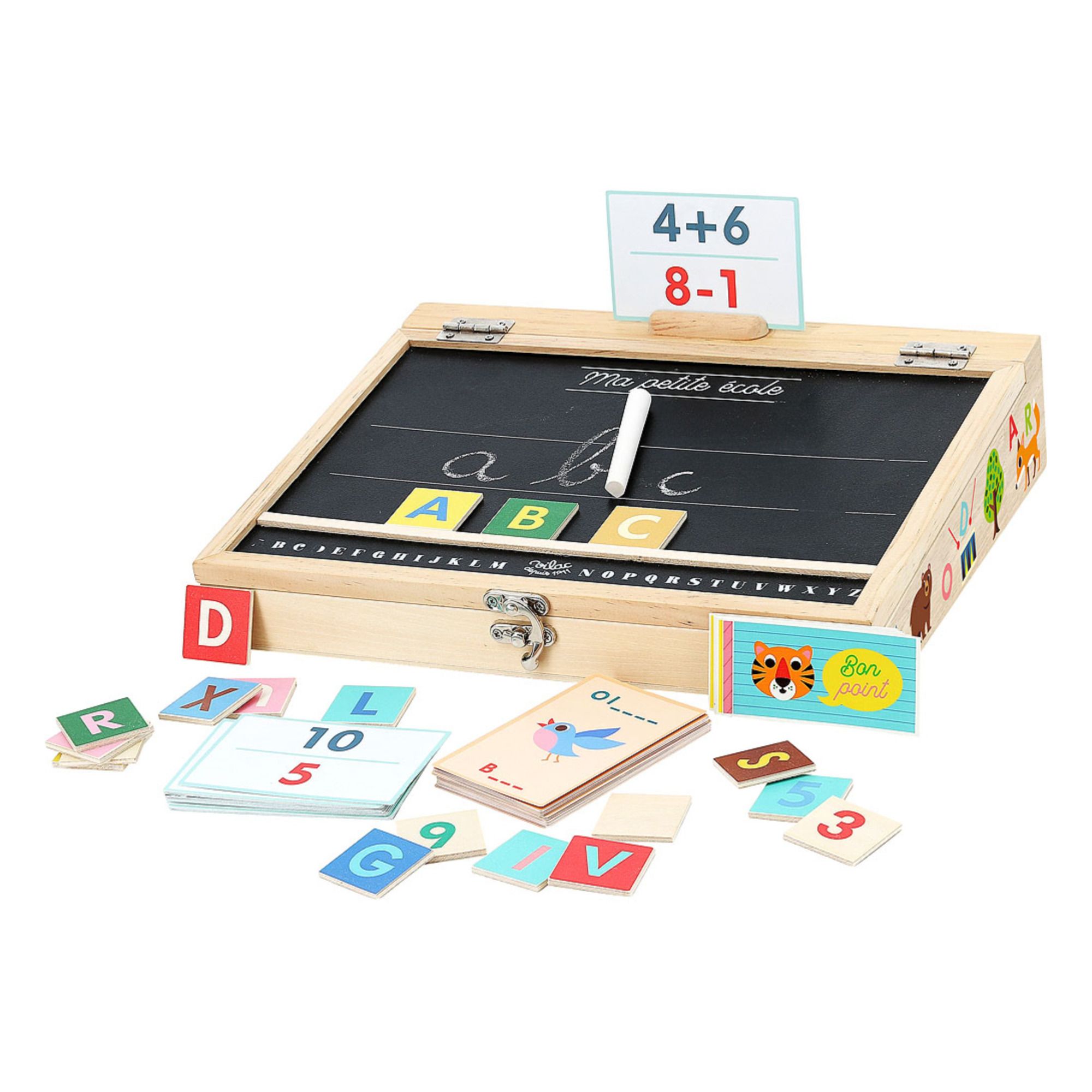 Vilac My Little School Toy Desk via Smallable 
Another way of introducing the concept of school to little ones can be through imaginative play, and this little school from Vilac is perfect. As well as teaching letters and numbers, with the option to learn basic French, this is a great opportunity for kids to just play at being teachers! It's also illustrated by fab artist Ingela P Arrhenius, bringing everything to life with bold bright illustrations!
Nobodinoz Sunshine Eco Lunch Bag in Cinnamon
A lunch bag is a great way to carry little ones lunches in, as they're not heavy and bulky and can be easily washed and cleaned. We love this ultra cool cinnamon lunch bag from Nobodinoz, with velcro fastenings and BPA free lining. 
Looking for more lunch and picnic bags? Check out our blog of our top 5 picnic bags and baskets to take you from summer picnics through to school lunches!



John Lewis Reusable Vegan Organic Cotton Food Wrap
While we're on the subject of lunch, let's talk food wraps! The amount of single use plastic used for lunches over the school year really adds up, so it's a great idea to look into more sustainable options if possible. These organic cotton food wraps from John Lewis are a great alternative to single use sandwich bags: simply hand wash and use again and again! 
Eleanor Bowmer products are so colourful and beautifully illustrated, so it's no wonder this Inspiration Women pencil case caught our eye. It's never too early to teach little ones of all genders about amazing women through history, from Michelle Obama to Greta Thunberg. 
Personalised Name Stamp from Stamptastic
Socks, shoes, backpacks, P.E. kits, hats: there are a lot of items that can get lost in the hubbub of school life. This personalised name stamp from Stamptastic is the perfect way to stamp on existing clothing tags, or straight onto the item. This is a great idea if your child has sensory needs, and a sewn in tag would be too uncomfortable for them! 
TOP TIP: As suggested for the personalised bottle band, you can simply use your surname and an identifying icon: that way items can be handed down to younger children and there's no added confusion if anything gets lost at school!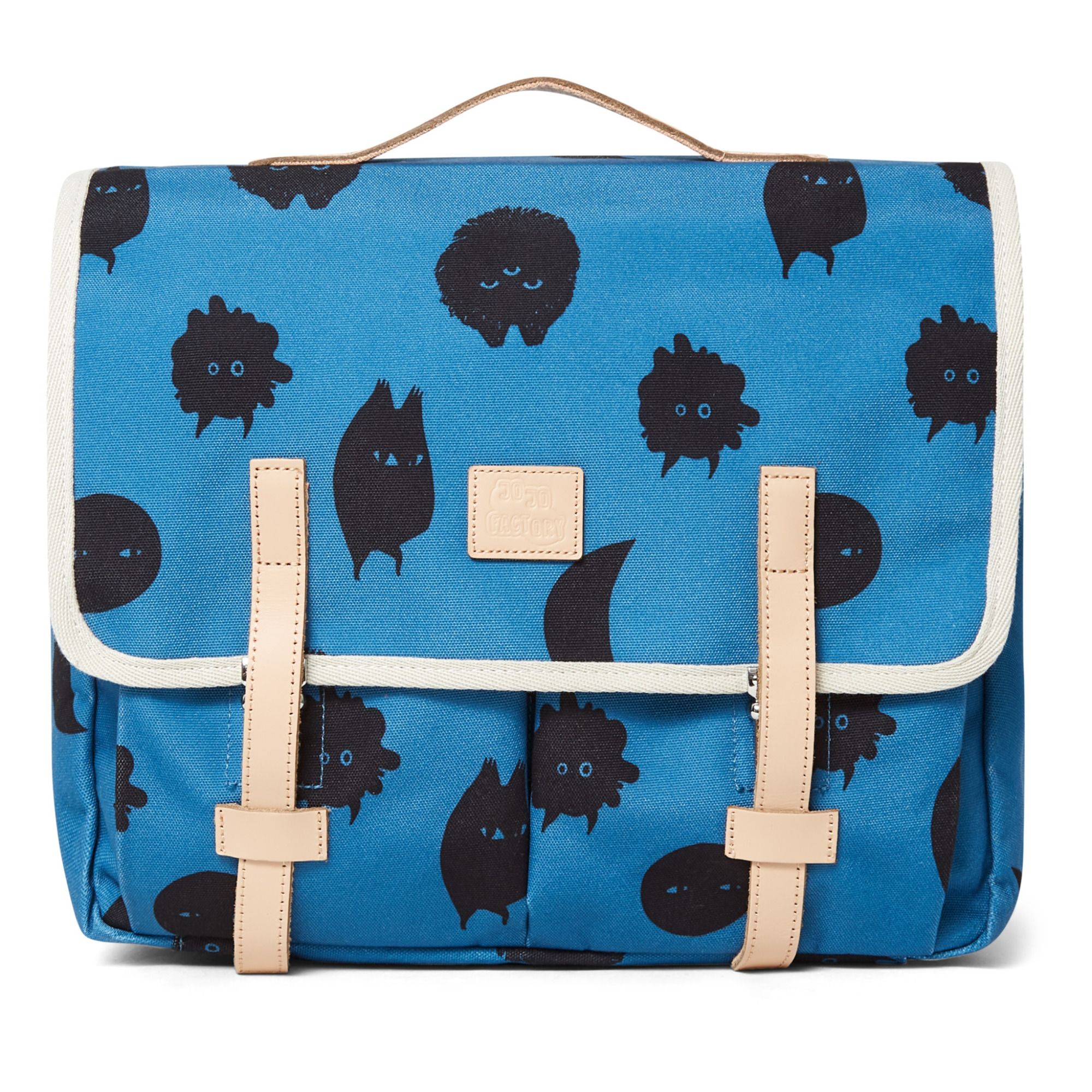 JoJo Factory Monster Bag in Blue via Smallable
 We couldn't resist including this cool and adorable backpack from JoJo Factory, in monster print. 100% organic and made from recycled materials of plastic bottles, this backpack is both comfy and cool and is suitable for a wide age range of children.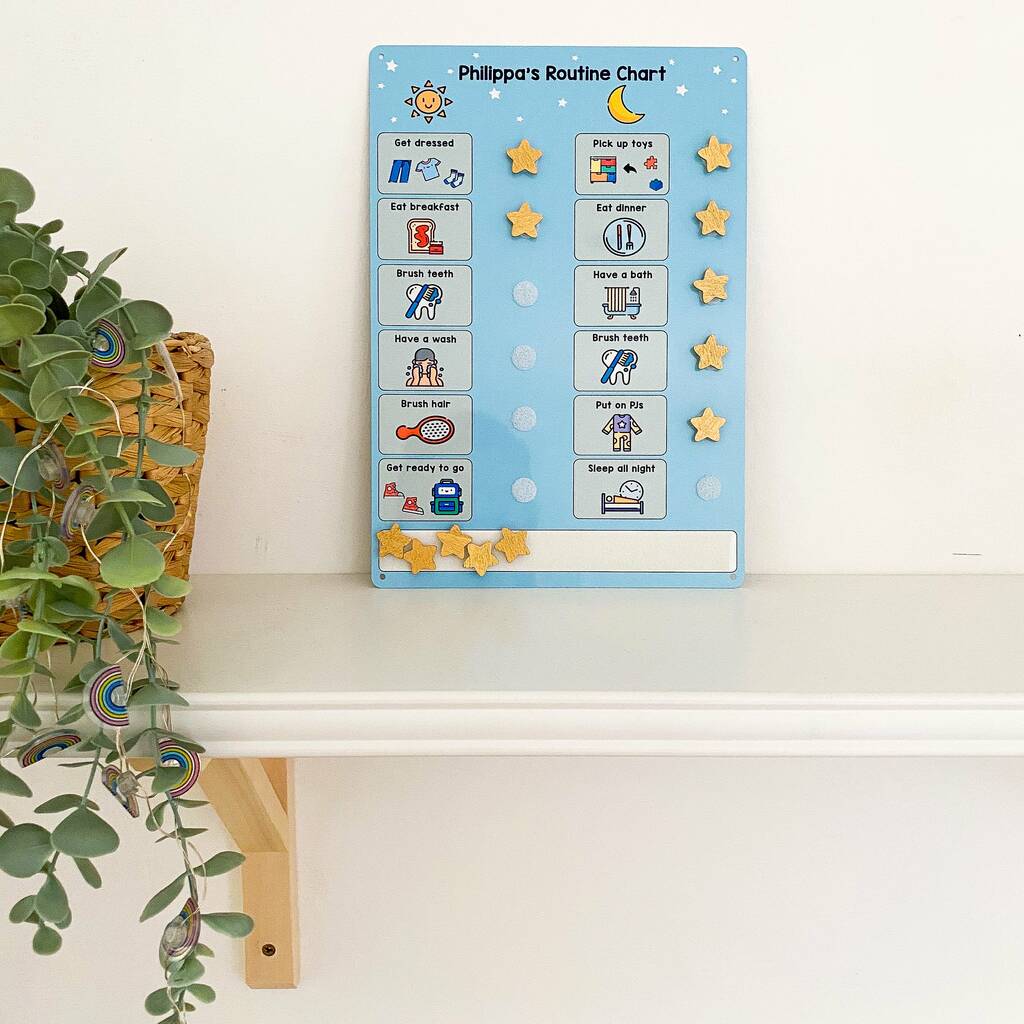 Children's Personalised Routine Chart via NotOnTheHighStreet
 Transitioning from the summer holiday to the school term can be difficult for kids, and visual reminders of the order of the day can be a great way to help them understand what's expected on a regular school day. Fingers crossed this should also make mornings a bit more seamless, as children can easily see what they need to do before going to school. Prizes or stickers could be introduced if they need extra incentive to get going in the morning (I know we do!). 
Don't forget your hat! Temperatures in the UK during the autumn term can still be warm, and coupled with a high UV index this makes a summer hat an essential. With temperature regulating materials, it should keep little ones comfortable when playing out in the sun! Check out our collection of kids hats here!
Top Tips for Starting School: 
- Create an email address for all school based emails and correspondence, you'll be amazed how many emails there are! If you can, link this up with a digital calendar or use a physical one to keep track of all the important dates (and some of the less important ones, too!) 
- The dreaded school shoe buying! While it's tempting to go for style over substance when it comes to shoes (story of our lives!), little ones will be wearing them all day and it's best to go for comfort. If possible, try to get them fitted to ensure they're as comfy as possible.
For younger children, velcro or buckles are their best option. Much like for adults, try to wear in their new shoes before the big day: wear them round the house to make them as easy to wear as possible. Patent shoes can often show scuff marks very easily, so go for a matte finish! 
If you can, it's best to book in an appointment to avoid waiting a long time to be served in a crowded shop where children can easily become overstimulated. Some shops have staff specialised in fitting children's shoes and can ensure your child gets the best fit.
- Add a badge to little one's coat and bag, so they can easily identify it on their peg, and it also adds a little personalisation! 





Are your little ones starting school? Tag us in social media and let us know how you're enjoying the last of the summer! 
Author Emma Watson founder of Little Hotdog Watson
Little Hotdog Watson is a kidswear brand with a difference. We make kids hats unlike any other by combining style + innovation. Our sun hats offer triple protection from UV, Mosquitoes and Overheating, while our winter hats are water resistant, reflective and extra cosy. Take a look at our hats here.
Share
Recent articles
Summer party tip for a kid's outdoors party packed with fun filled decorations, games + fun ideas.
Seven ways to get kids to keep their hat on.
All the reasons why children and babies should wear hats!