The Best Outdoor Toys and Accessories for Kids this Summer
09/08/2022
Image via @A_Curious_Society 
Featuring Little Hotdog Watson L-R The Baseball Cap in Neutral Leopard, The Baseball Cap in Multi
The Adventurer Bucket Hat in Multi, and The Adventurer Bucket Hat in Camo 
Summer is in full swing, and time spent outdoors is a great way to connect with nature and burn off some energy! We've put together a list of some of our favourite toys for a day of fun in the sunshine. 
Janod Magnetic Dart Game via Smallkins
This magnetic dart board can easily be used indoors and outdoors, hung on a door or garden fence, for a good game of darts. With soft, magnetic darts, it's a safe way of practicing hand-eye co-ordination and arithmetic for older children.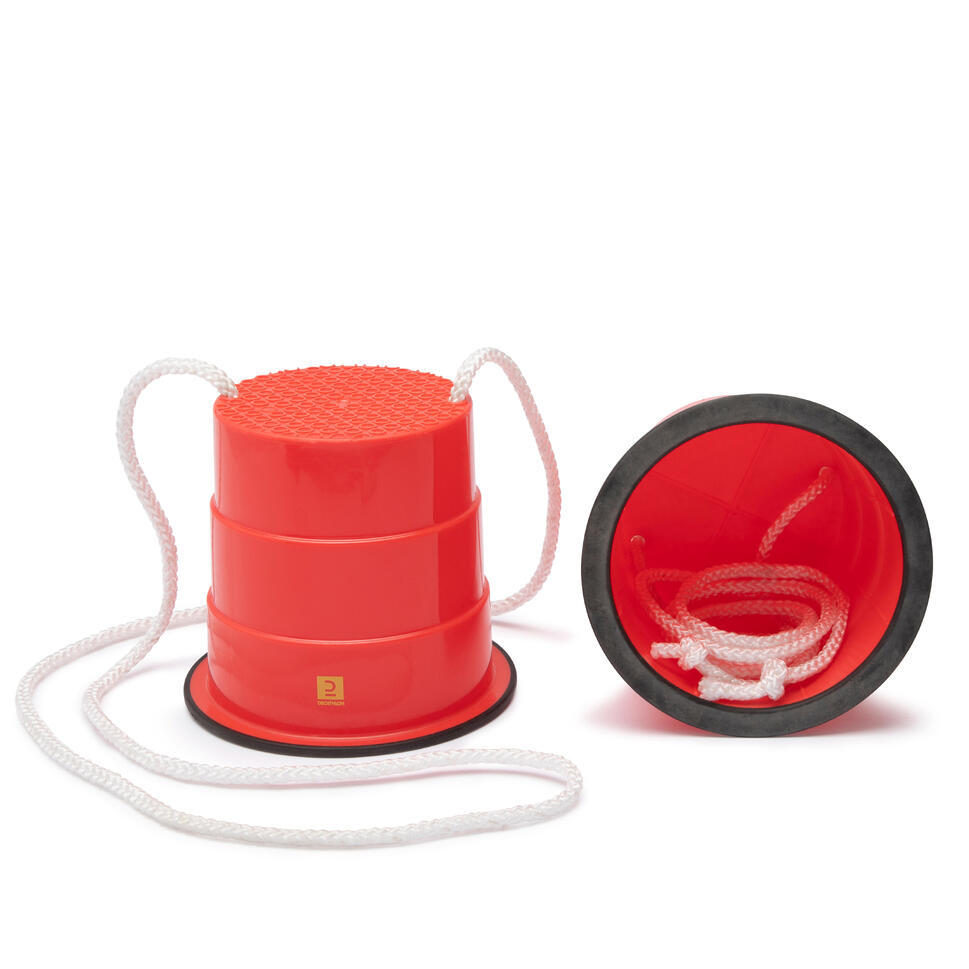 Taking inspiration from kids toys we enjoyed in our own youth, a pair of bucket stilts are a classic! These are sturdy with a rubber sole, so should have good grip to stomp around in. This is a great activity for practicing balance and gross motor skills! 


The Den Kit Company Natural Fabric Art Kit
The Den Kit Company specialise in kits for children to enjoy in nature, with kits ranging from den making to flower pressing. This fabric art kit is a fun activity for a wide range of children, and teaches children about natural dyeing techniques, using natural dyes such as turmeric and beetroot. As well as the artwork that can be made with the kit, you could also branch out into tie dying with beetroot dyes! Perfect for getting festival ready this summer. 
Grech & Co Smock Bib via Kidly


With craft projects, mud pies and water tables, there are a variety of ways to make a mess outdoors in summer! Protect clothing and let little ones play freely with this ultra cute smock bib from Grech & Co. This can also be used when starting baby led weaning to let little ones enjoy the sensory element of food, without worrying about staining clothes. 
Rex London Coloured Chalk Eggs via Yes Bebe
Speaking of keeping it creative, chalk offers an easy way to practice drawing on patios and pavements outside! Drawing, or using the chalk to create hopscotch is a fun way to spend a day! The chunky egg shape also makes it easier for little ones to grip, so are suitable for a range of ages. 



Rainbow Eco Play Smooshy Kinetic Sand via Kidly 
This colourful kinetic sand will keep little ones entertained for hours, is easy to clean up, and won't dry out! 
Kinetic sand is a brilliant toy for sensory play, and a great addition to a tuff tray or tuff spot: if you're looking for new ideas for your tuff spot this summer for sun sensory play, check out our blog post with all of our favourites! 
BigJigs Toys Kids Gardening Kit 
Flowers and plants in bloom are a great opportunity to teach little ones about gardening and nature, and it's never too early to get them involved in watering plants and planting seeds. This kids gardening kit is the perfect way to get started, and it's an activity that can last all year long! 
Janod Mint Scooter Balance Bike via Smallkins

Vintage mod styling and good quality wooden materials make this balance bike a great choice for kids first balance bike, which develops the skills needed to ride a bike for kids as young as two and up. Hours of fun scooting round the garden, but we're just disappointed we can't get this in adult size! 



JoJo Maman Bebe Bunny Skipping Rope

This is another great toy that we've all enjoyed in our youth, and actually wouldn't mind having another go with as an adult! Skipping ropes are an easy, inexpensive toy that suit children for a range of ages and skills as they grow. They're small enough to be taken away on staycations  
LHW The Cub Hat with Neck Flap in Bugs 
While you're spending the day outside, don't forget to keep little ones protected from UV rays: our range of hats have a UPF 50 rating, and the LHW Cub Hat in Bugs  comes with a a neck flap to protect further. 
How are you having fun in the sun this summer? Tag us in your summer adventures on social media! 
Author Emma Watson founder of Little Hotdog Watson
Little Hotdog Watson is a kidswear brand with a difference. We make kids hats unlike any other by combining style + innovation. Our sun hats offer triple protection from UV, Mosquitoes and Overheating, while our winter hats are water resistant, reflective and extra cosy. Take a look at our hats here.
Share
Recent articles
Summer party tip for a kid's outdoors party packed with fun filled decorations, games + fun ideas.
Seven ways to get kids to keep their hat on.
All the reasons why children and babies should wear hats!