Ultimate Kids Gift Guide
21/11/2022

The Arctic Cub Hat in Midnight Owl
Get your baubles out the loft, dig out the Michael Buble playlist, and get ready for a season of sequins, wrapping paper and mince pies: it's Christmas!
There are a huge range of personalities and interests in our little ones, and with that comes a huge range of gifts available. Just like when we were little, it can be so easy to be tempted by flashy adverts and thinking bigger is better! But take time to consider what your children will use after the initial buzz of Christmas wears off, and consider items that will stand the test of time and can be handed down or donated. 
We've put together some of our favourite festive buys: for the cool kids, the adventurers, the crafters and everyone in between! 
Don't forget to check Facebook Marketplace, Vinted, eBay and charity shops to get a great deal: not only does this save money, but it's much more sustainable! 
Another great tip is to avoid personalised items if you're conscious of items being passed down to other siblings and friends or families: a personalised item is lovely, but much more difficult to pass down or donate.  


For The Teeny Tiny Adventurer
New additions to the gang can often be difficult to buy for, because you're not sure what they might already have, or what will be the most useful for baby. Check in with the recipient, especially if you're considering buying something big! If in doubt, a babysitting voucher is always appreciated! Books are always a great option: we've included Bathe The Cat, a riotous adventure of a family trying to get everyday chores done, but any favourite children's book will be a perfect gift that is not only useful, but has sentimental value.
We think any of these ideas would make a great gift, including snuggly hats (courtesy of us here at LHW!), play mats for tummy time, and a super cool Keith Haring sensory panel from Etta Loves! 
 

Wee Gallery Baby Activity Pad in Ocean from Soren's House 



For the Garden Adventurer 
Getting kids interesting in gardening can be a perfect mindful, outdoor activity that you can reap the rewards of long into the future! We've featured a fabulous winter seed kit from Herboo, a DIY birdhouse kit, and colour changing wellies from Grass & Air (colour changing wellies? One adult sized pair please!). Also to go alongside our children's hats are our fluffy scarves from the our new Parklife collection: they're made of super snuggly faux fur and have a simple loop fastening. These are best suitable for children over the age of three. Take a look at our full range of children's and adult's hats and scarves here.
For more ideas and inspiration, and 10% off your first purchase, why not sign up to our newsletter?
For the Magical Adventurer
If your little ones favourite activities include fairy spotting at the bottom of the garden, dragon slaying, disco dancing and all things glittery... then look no further! Imaginative minds will love this selection of goodies, from roller skates to DIY tiara kits: all guaranteed to spark imagination and fun!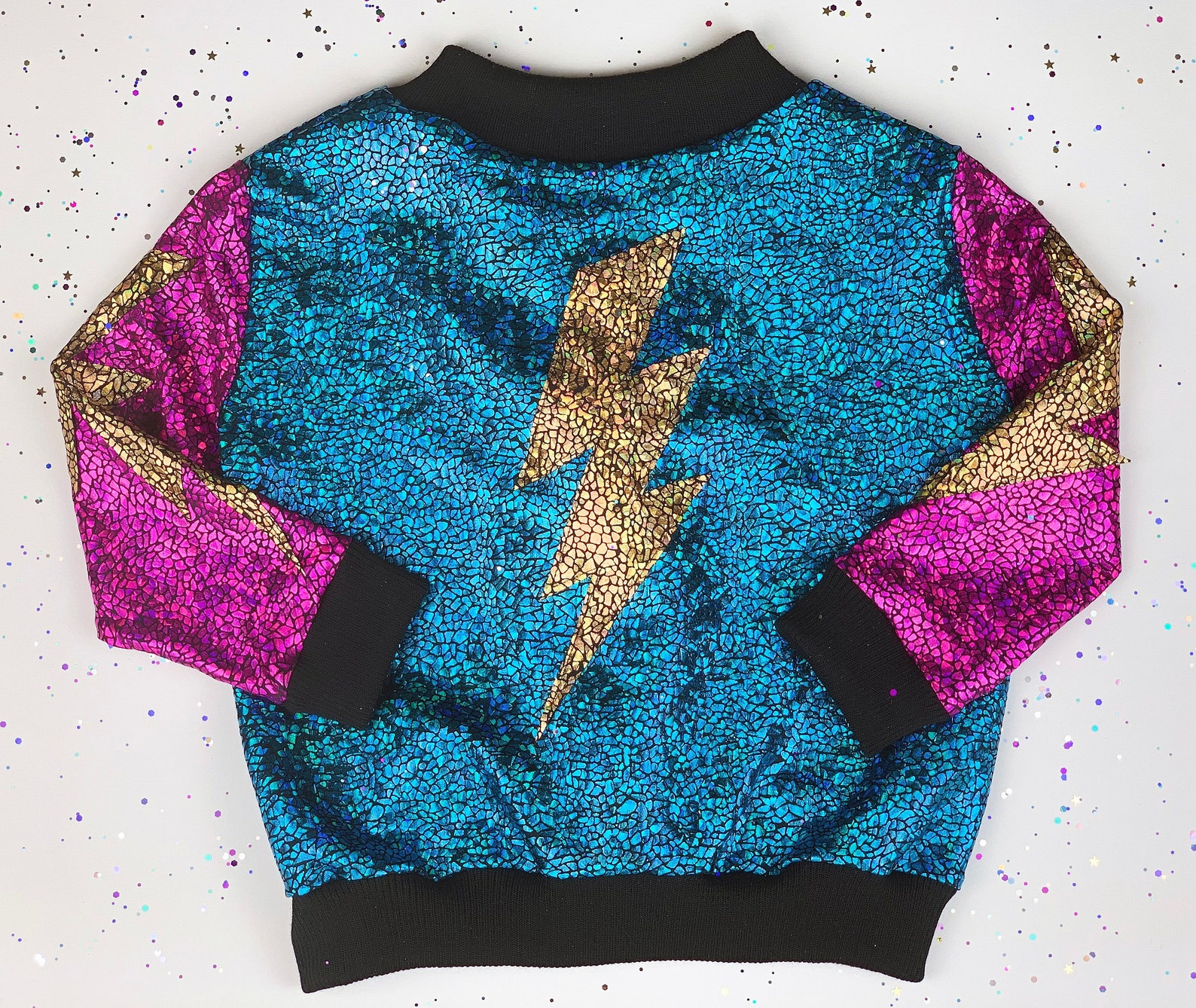 Kids Holographic Bomber Jacket from Hey Disco Baby 
Djeco Do It Yourself Tiara Craft Kit via BirdKids

Little Hotdog Watson Arctic Cub Hat in Gold


Fabelab Rainbow Wings via Acorn and Pip
  Shooting Star Mask from Let Us Pretend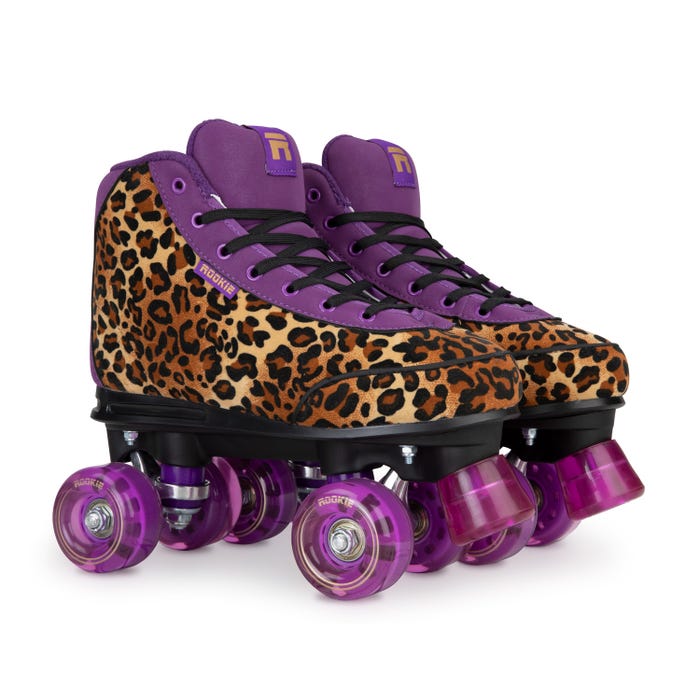 Rookie Harmony V2 Leopard Junior Roller Skates 
For the Scientist Adventurer 
Great STEM and science gifts are perfect from a range of ages: from 2 years we've featured an adorable Code and Go Bumblebee from Brio, to introduce little ones to the concept of coding. For kids ages 8 and over, why not try the Horrible Science Explosive Experiments Kit for hours of fun? Perfect for curious minds and future STEM geniuses!  

Green Science Build Your Own Wind Turbine via The Science Museum
BRIO Play & Learn Code and Go Bumblebee via John Lewis 


Little Hotdog Watson Arctic Cub Hat in Panda Pop
Horrible Science Explosive Experiments Science Kit via Bright Minds 
Kids Astronaut NASA Space Helmet via The Science Museum 


Crystal Growing Experimental Kit via Hobby Craft 
For the Big City Adventurer 
Future fashion gurus, technophiles and just general too cool for school kids: assemble! Buying technology for kids can be a divisive subject, but purchasing something like the V-Tech KidiZoom digital camera can inspire an amazing creative outlet, learning skills in photography and film making from an early age. Similarly, a present like a skateboard can provide a great, fun hobby that will last them for years!

VTech Kidizoom 5.0 Megapixel Duo Children's Camera via John Lewis





 Little Hotdog Watson Beanie Hat in Rookie: Panda Pop
Route One Tie Dye Complete Skateboard 
For the Crafty Adventurer
We absolutely love this selection of arty gifts, for mini Mondrian's and petite Picasso's! Spark your little ones creativity with play prompts from the lovely folks over at Play Hooray, make jewellery with gorgeous wooden beads, and create masterpieces with the outdoor floor chalk! 


Colour in Cardboard Gingerbread House via HobbyCraft

Little Hotdog Watson Arctic Cub Hat in Pinkkin 
PlayHooray Mini Art Play Prompts 




Djeco Wooden Beads Jewellery Workshop in Leaves and Flowers, 
Moulin Roty Floor Chalks via Small Kins
Woodlands Felt Bag Craft Set via Trouva
Dinki Human Arty Party Organic Cotton Rib Dungarees
Are you shopping local this festive period? Don't forget to tag us on social media on Instagram and Facebook, and show us all your festive fun this year in your LHW goodies! 
Looking for gifts for the adults in your life? Why not take a peek at our ultimate adult gift guide blog for more ideas and inspiration! 


After growing up in the North-west of England, Emma's love of travel and style saw her career move to London with a fashion + business degree,  first working as a trend researcher then menswear buyer for some of the most famous stores in the UK. 
In 2015, having had her first baby, she moved to Norwich to explore a family life closer to beaches and the countryside. Becoming a parent she found herself in a world of kidswear that didn't look good or perform for the type of fresh air fun as a family so she set about creating her own brand. Little Hotdog Watson was born in 2016. The summer and winter hats for kids and adults, jam-packed with innovative protective technology have gone on to win awards, grace the pages of magazines, like Vogue, Grazia, Independent, Mother and Baby and celebrities alike. 
Emma had another daughter in 2019 and became a lecturer in Fashion and Business at Norwich University of the Arts.  She continues to design hats at her dining room table and share her passion to help families get outside more and explore the world. Here is one of her favourite outside blogs; 15 games adults will love playing with kids
Email her anytime at; support@littlehotdogwatson.com or find her on Instagram.
Share
Recent articles
15 fun filled and easy activities kids and grown-ups can play together
Fun Outdoor Kids Holiday Activities
Introducing our latest Spring Summer 2023 collection of kids hats.